19.06.2020
Covid-19 | The steps we're taking
By now we are all acutely aware of the effect the current pandemic has had on our lives, both personal and professional, the challenges it has posed and will yet pose.
To say the last few months has been some pretty unnerving and uncharted territory for all of us at SNAP would be an understatement. Like many businesses, we've had to completely reevaluate the way we work, the services we offer and the manner in which we interact with clients and colleagues alike.

Covid-19 Production Procedures
In addition to familiarising ourselves with the government's general "5 steps to working safely" document we have taken guidance from the Advertising Producers Association's (APA) Covid-19 Shooting Guidelines in order to compile a set of Standard Operating Procedures (SOPs) for all productions taking place during the coming months. All SNAP employees, subcontractors, collaborators, agencies and clients will be made aware of these SOPs and will be required to sign a compliance form and a health declaration before coming on set/location in order to ensure a safe working space for everyone involved in productions.
A Covid Safety Officer has been appointed to ensure all crew, collaborators and cast are adhering to all guidelines and regulations, both on set, location and in the office.
While the following SOPs constitute a selection of the guidance we believe to be most pertinent to our business and production process, we are constantly assessing and reevaluating the full spectrum of APA and government advice in order to ensure our SOPs best reflect the requirements of each shoot. You can find the full list of APA Shooting Guidelines here.
We are focusing on the following areas to ensure we can manage the risks of infection from COVID-19, carrying out specific assessments where necessary.
In the office
Minimising - minimising the number of people in our offices at any time.
Communicating - ensuring those who have symptoms or are ill know not to come into work and to return home immediately if they become ill at work.
Commuting - considering the risks in commuting especially on public transport, introducing mitigations such as staggered start times.
Social Distancing - making every effort to ensure social distancing is adhered to from space planning to signage.
Cleaning - increasing the frequency of cleaning.
Face covering - supporting our people in the safe wearing of face coverings.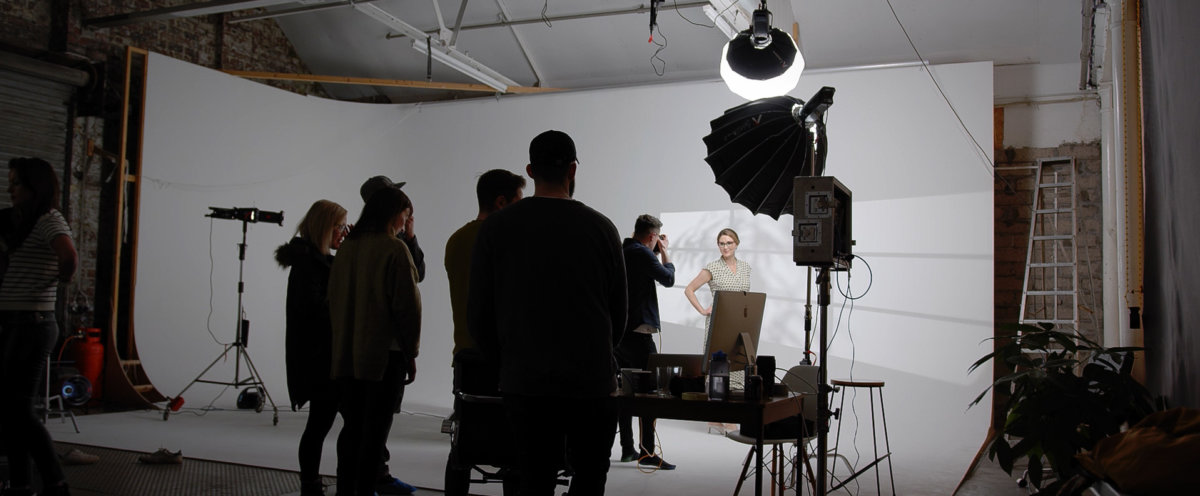 During production
Travel - seeking to minimise travel requirements and follow social distancing principles within travel arrangements, wherever possible.
Location - considering the physical capacity of space used, given the requirements of social distancing, as well as ensuring the provision of adequate hygiene facilities.
Work Activities - considering the activities that people are going to need to undertake across roles in a production and if these can be adapted or changed to reduce risk.
Work Equipment - managing the sharing of work equipment which is key to production from cameras and headsets to edit suites. Focusing on good hygiene and managing potential issues with touchpoints.
Work Patterns - reviewing work patterns to encourage small groups (cohorts) of people who don't come into contact with other groups.
Catering and Rest Areas - reconfiguring catering provision and planning breaks to ensure our people are as safe as possible.
First Aid and Emergency Services - planning activities to reduce the risk of requiring emergency services to be called as well as advice to first aiders on COVID-19 risk.
Masks, Gloves and Other PPE - as per the government and APA COVID Shooting and Office Guidelines.
Mental Health - the COVID-19 risk and the response has had a potential Mental Health impact for those working on productions which should be considered.
Monitoring - compliance will be monitored and if required people will be reminded of the new COVID-19 working practices (such as social distancing).
We will be continually assessing and updating our Covid-19 SOPs in order to ensure the ongoing safety of our cast, crew and collaborators. Should you have any questions, concerns or advice on how we can improve our Covid-19 SOPs, please don't hesitate to get in touch with us at hello@snap.studio.