23.07.2020
Choosing music for film and TV | In Conversation with Ciara Elwis
Since moving to London 5 years ago, Scottish born music supervisor Ciara Elwis has graced the credits of some of the UKs most popular films and shows. With an impressive list of productions already under her belt, including Rick Gervais' Afterlife, Slaughterhouse Rulez, The End of the F*****g World, Derry Girls, Sex Education and the recently released I May Destroy You, Ciara is no stranger to crafting the perfect sound track.
As part of our new 'In Conversation' series, we caught up with her recently for a quick chat to discuss what shaped her career path into the industry, the role of a music supervisor and how to find the perfect track for a film or tv show.
Firstly Ciara, thanks so much for chatting to us. Before we dive in, can you tell us a little bit about yourself and what it is you do?
My name is Ciara, and I'm originally from Scotland but have been living in London for the last 5 years working for a music production company called Air-Edel where I'm a music supervisor. I work mostly in creative sourcing and clearance work for film and TV.
You're a musician in your own right having played flute and piano throughout your time at school and uni, where you studied music. Has music always been your thing and do you think that it was always sort of predestined that you would go into music as a career?
I think deep down it always has, but when it came to applying for uni I actually discounted it as a choice for ages - I felt like I should either go to the Conservatoire and study performance, or do something else at uni, and I'd never been interested in performing as a career choice. I actually wrote a full personal statement for Classics and then had to rewrite it a week before I sent out my application when I had a change of heart! Looking back I'm so glad I made that decision, but I do think I might have ended up working in music anyway, it's always been a passion.
So talk to us a little bit about how you got into the industry?
I worked as a student brand manager for Spotify in my last year of uni, and I think that really helped when applying for jobs as I had some actual 'experience' working for a music company - that said, I applied for what felt like 100s of jobs and only got one - a role as an office assistant and studio receptionist at Air-Edel, the company I still work at now. That job was great as it gave me such a good overview of the different roles available in music and film.
For those who aren't aware, can you explain exactly what the role a music supervisor is and what your involvement is through the varying stages of production?
So the music supervisor is responsible for overseeing all of the music that goes into a production. What is required of us varies from project to project, but usually that includes working with the production team to select commercial music cues and then clearing the rights for those tracks with rights holders. It can also involve looking after the score aspect - so working with the composer to arrange recording sessions etc.
As both a musician and music supervisor, why do you think great music, both original scores and licensed soundtracks, is such an important accompaniment to moving image?
I think because people tend to have an emotional response to music the pairing of it with images can adjust our perspective of what we are seeing. It almost acts like a filter, highlighting parts of what we are watching on screen. Interestingly I think this works in reverse too, so you might for example interpret lyrics differently when you hear the song accompanied by certain visuals. The synergy between the two art forms is always so interesting, and it can often be really powerful.
A large part of your job must be spent researching? What goes into finding great music for projects. Do you have any tips and tricks for finding that perfect track?
So yes, there's heaps of research involved, not just to find the perfect track, but also to clear those tracks after you've found them. Sometimes it takes months to track down the right people! I just listen to heaps of music to be honest - usually when i'm working on a project I'll have a Spotify list on the go that I can add to any time I hear something that I think might work. I also work alot with labels and publishers who will pitch me ideas around specific genres from their catalogue. My main tip would just be to listen to as much music as you can from a range of different sources - knowing tracks across a huge variety of genres and periods is really important.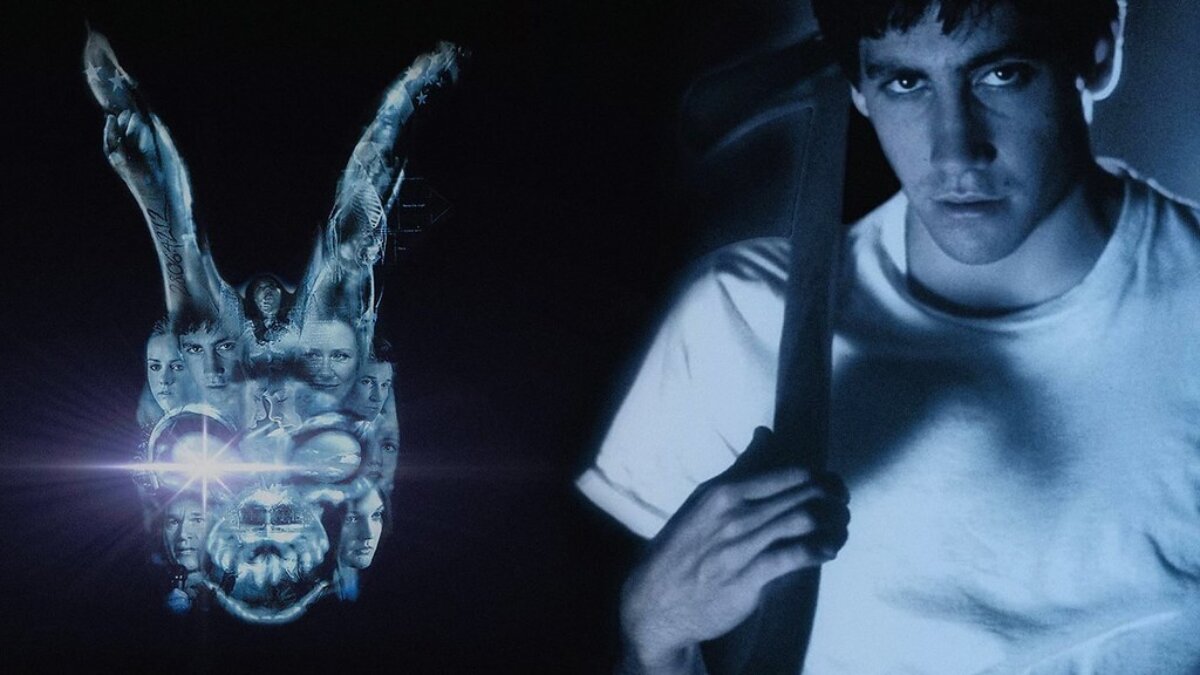 While certain pictures will always be remembered for their epic original soundtracks - I'm thinking Jaws, Jurassic Park, Blade Runner - films and shows jam packed full of tunes we all know and love like Donnie Darko, Billy Elliot, Guardians of the Galaxy, Skins, to name a few, always seem to hold a special place in the audiences' hearts. Do you think that's a fair observation and if so why do you think that is?
I actually haven't seen Billy Elliot I'm afraid - but I think that's definitely true of Donnie and Guardians. I think the reasons the Guardians mixtape is so perfect is 1. Because it's just filled with absolute bangers and people love a nostalgia trip and 2. They really centralise the importance of the mixtape in the story line, so it makes people really pay attention. Similarly with Donnie D - the way the tracks are given room to breathe in the scenes, rather than just being an added thought. Mad World specifically plays just like a music video, and the track is so beautifully haunting anyway that when you give it that extra context it leaves a lasting impression.
Discovering and working with new and upcoming artists must also be a big part of a music supervisor's job. Can you talk to us a little bit about how you go about finding music from lesser known artists for projects?
I listen to a lot of radio and spend time trawling through Spotify playlists listening to everything and anything. Soundhound (Shazam's lesser-known cousin) is my best friend when I'm out and about (in pre-covid times of course)! I always have an ear out for possible tracks!
You worked on a show which i think it's fair to say is a firm favourite in the SNAP office, The End of the F*****g World. Although set in the present day England the show definitely has a 70s/80s American vibe visually. It also has a fantastic soundtrack featuring tracks from Fleetwood Mac, Buzzcocks, The Spencer Davis Group and Hank Williams to name a few, as well as original scoring from Graham Coxon. The same, I think, could probably be said for Sex Education, in terms of great sonic and visual combos, which you also worked on. Can you talk to us a little bit about what goes into crafting the musical identity of shows like that and how you work to ensure the musical and visual styles go hand in hand?
We spend a lot of time with the production team at the start of a project talking about the sort of feel we want for a project - i.e genres, character led tracks etc, and we usually build up a bank of tracks off the back of that. Then once the assemblies start being put together there's a lot of trial and error while we work out what works to picture and what doesn't. The longer we work on something the more you get a feel for what will be a good fit - there are always surprises though! The doo-wop thing in TEOTFW is a great example of that as it came out of budget restraints but ended up fitting with the show so perfectly.
When working on something like Sex Education which is quite heavily influenced by the work of John Hughes how do you execute your research and selection to ensure that the resulting soundtrack remains a nod towards the reference work without being too close?
It's not something we tend to worry about too much to be honest as usually we'll be aware of any tracks with prominent uses and will either avoid them, or use them in a really intentional way to make a reference or point about a scene! We are always massively led by what is going on on screen as well, so I think as long as the choices work in our context and feel fresh then we are happy.
You've worked in music supervisory roles for both film and television. Do you like to approach the role differently for long form and shorter form content? Does the extended nature of the series open more doors for development of musical ideas?
I would say the approach is largely the same, the sheer number of tracks in music heavy series does mean that there can be a number of different thematic ideas running throughout, but this is true of music heavy films as well! The turn around on TV series is usually the biggest difference as their post schedules are usually much busier which can be stressful at times!
In the world of the TVCs we have a significantly shorter time to hit the audience with a great soundtrack or jingle, but done right it can propel an ad to immediate fame (or infamy!). What do you think makes for a winning TVC track?
I mean it's not my area of expertise at all, but I personally think the most memorable commercials are where the use of music is either really clever, or really unique. However the context of the visuals is always going to be what makes it special, so I think there isn't a 'one size fits all' at all!
If you could sum up the two or three most important things to bear in mind when choosing music for a project, what would they be?
Think about what the scene is trying to do and then find a track that compliments it in a way that enhances the viewer's experience of it.
Thanks so much for chatting with us. Before we wrap up, what have you got going on at the moment in terms of exciting projects that we should be looking out for?
I'm working on The Souvenir Part 2 with Joanna Hogg which should be out next year, and also on a new series called 'The Duchess' for Netflix which was written and directed by Katherine Ryan.
And finally, what's on your Spotify recently played that we need to check out?
I'm really into Arlo Parks at the moment, and would definitely recommend checking her out - we used her track Cola in I May Destroy You, and she recently did an incredible cover of Radiohead's Creep! And on the subject of Radiohead covers... Lianne La Havas's version of Weird Fishes which has just been released is absolutely sublime!
The 'In Conversation' series is a selection of informative discussions with industry professionals from across the UK and beyond working in the film, tv and commercial filmmaking industry.
Designed to draw back the curtain on a variety of key aspects of commercial and narrative filmmaking, our industry pros share their experiences, tips and tricks as we discuss their backgrounds, how they got into the industry, and what goes into making great work!

If there's a particular topic you'd like us to cover, drop us an email at hello@snap.studio.